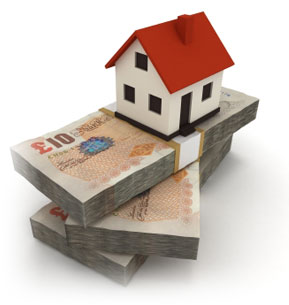 Whatever the reason maybe we at Mazecroft are positive we will have a solution for you.
Repossession
Divorce
Financial Difficulties
Probate
Moving Abroad
Broken Chain
* A quick Property sale * No Estate Agent fees * No Marketing fees * Save lots of time, stress & money * Emigrating or Relocating or just want a quick sale of your property for whatever reason.
We deal with all situations including: stopping your repossession quickly, sell and rent your property back for as long as you like, divorce or separation, emigrating or relocating, want a quick sale of your property for whatever reason.
Another great advantage of selling to our cash buyers is that  apart from being saved from repossession, you may even rent back the property as a tenant at an affordable monthly rent  – a win / win situation.
Don't let it get to that stage! We can help you stop repossession now!
Repossession is now at record levels! If you get repossessed, your name will be added to the Possessions Register and all the major credit agencies will be notified. As a result, your credit rating will be adversely affected. Few mortgage lenders would want to lend to anyone who has been repossessed so you may never be qualified for another loan or mortgage again. You and your family will have to move out and find other accommodation, losing the familiarity and security of the home you have been living in. With another rate rise looming, it is in your best interest to do whatever is necessary to stop repossession before it becomes too late.
You can sell for any purpose.
We pay your solicitor's fee for up to £500.
You save on estate agency fees.
We can stop repossession at any time.
There is no need to decorate or refurbish your property
Receive an offer after just one viewing.
Complete within 28 days or sooner or on a date that
suits you.
You can rent the property back as a tenant.
Your sale is totally confidential.
Although most people are familiar with selling a property through an estate agent, making a decision to sell for cash could be a bit daunting. With Mazecroft Ltd, you can sell with total confidence. We represent some of the most experienced cash investors in the industry who conform to our standards and ethical guidelines. These include:
being honest about the cash offer.
giving you the highest possible offer that creates a win / win situation.
not disguising an offer with costly terms and hidden charges.
not charging you any fees including the valuation.
involving you in every step of the whole process.
completing on the date as agreed.
being flexible to accommodate your needs.
We will respect your privacy
Regardless of your reasons for selling your property, we at Mazecroft are here to remove the stresses, costs and delays of selling on the open market. If you would rather not tell us about your situation – we understand. Our staff will not ask any difficult questions and will respect your wishes to keep your reasons for contacting us private.
Mazecroft endeavour to ensure you can find suitable information on our website Of course, if you want to speak to a real person, we are always available by calling us on 0116 2557272 or 07867745620 or leave a message  and we will save you the phone costs and call you back at a time that suits you.
Do you offer any incentives for recommendations?
Yes, if you recommend us to someone selling and we buy the property in question, we will give you £1000 once the contracts have been exchanged.