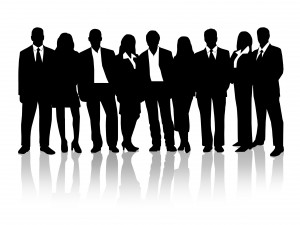 A vital part of your property achievements will be building a power team round you that you can trust and rely on, as the saying goes "you network, is your net worth". Your property power team is made up of the professionals around you that you use in the day to day running of your business, and all members are equally important to your success.
Successful business people know that they cannot do everything on their own and they delegate the jobs and services they are not so good at, or not qualified to do.
You will be likely using a number of different people in you power team depending on your own property strategy, and here are some of the key areas that Mazecroft can help you in:
Letting agent – A letting agent will be invaluable for helping you evaluate properties that you purchase. You can also speak to your letting agent beforehand to look at what the market rental is for the properties that are of interest to you. Mazecroft have years of experience working in the Midlands and dealing with a whole range of tenants. Another useful benefit to a landlord is the marketing that Mazecroft can provide for their properties.
Tradesmen – Reliable tradesmen will be essential to see to refurbishment works, routine maintenance, gas safety checks, electrical safety checks and Electrical Performance Certificates (EPCs). We use a trusted team of different tradesmen who have been built up over time. 
As you can see a power team is vitally important to not only allow you to run your business smoothly, but it can also help to promote your business and lead to a referral network.
If you want to know more about the services that Mazecroft can offer you please contact us here or call us on 0116 255 7272.